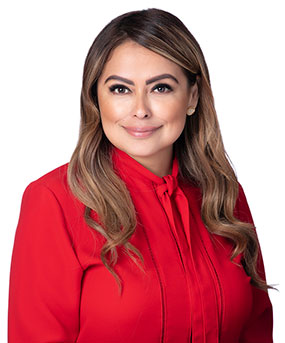 Meet Carmen
Just Call Carmen, Carmen Lucas is a Texas realtor who has been in the industry for 13 years. She fell in love with Helotes and the Texas Hill Country, specializing in luxury homes, relocation, new home buyers, new construction, and investment properties. Carmen is fluent in English and Spanish and exemplifies success in serving local, national, and multi-national clients' real estate needs. Her client base is founded on honesty, ethics, and superior communication standards. Carmen's experience, expertise, and work ethic provide her clients with a rare insight into the Helotes real estate market. Carmen's extensive knowledge of the market, neighborhoods, and land availability allows her to negotiate on behalf of her clients to ensure they get the best possible outcome. Carmen has achieved many awards and recognitions throughout her career, but what she is most proud of is the relationships she has built with her clients that last well beyond the closing table.
Carmen is a relocation expert. She knows all about moving, as she's been married to a Veteran for many years and has experienced the military relocation lifestyle firsthand. As someone with an extensive work experience network in South Texas – and with developers, such as Paez Development, in particular – Carmen can lend an invaluable perspective to her clients.
Whether streamlining communication or acting as an intermediary, Carmen ensures that projects are completed on schedule and to specification. As a superior negotiator, Carmen always has her client's best interests at heart.
Just Call Carmen to Experience Dedication Firsthand
Regardless of your real estate needs, Carmen is here to help. Her years of experience and dedication to her clients are second to none. Just call Carmen, and she'll take care of the rest.
Carmen Lucas
(956) 459-8785 Direct
Email Carmen@mhluxurylifestyle.com