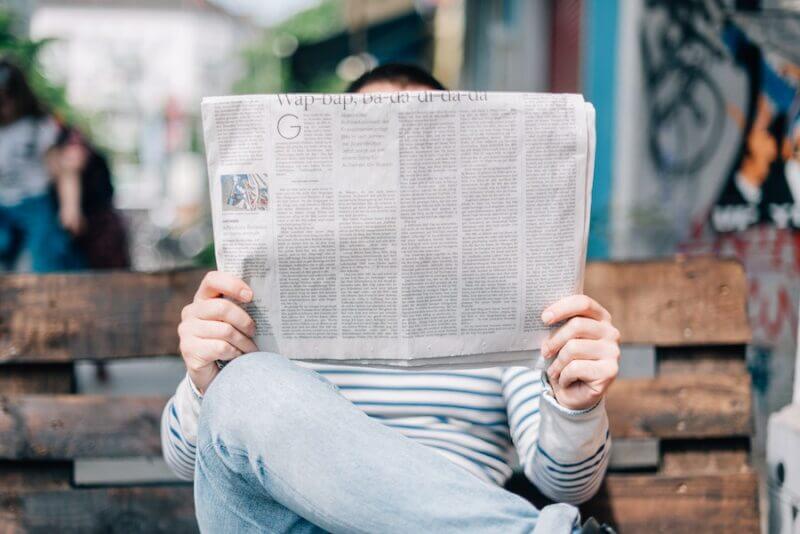 Real estate news in San Antonio —
The Latest?
Looking for the latest real estate news in San Antonio? You've come to the right place! Here you'll find all the latest news and information on the San Antonio real estate market. Whether you're a buyer, seller, or just curious about what's going on in the market, we've got you covered. So check back with Carmen Lucas often for all the latest news and insights on the San Antonio real estate scene.
Real estate news in San Antonio- what's new in the market?
The latest data from the National Association of Realtors shows that the median sales price for a home in the San Antonio area is $196,500, a 4.4 percent increase from last year. The number of homes sold in the region has also increased by 3.2 percent. Inventories of homes for sale are tight, with just a 3.4-month supply available on the market. Despite these challenges, homes are selling quickly, with properties averaging at the high end of 56 days on the market before being sold. You can get tailored information here.
Real estate news in San Antonio – Construction and Developments
Construction and development activity in the Greater San Antonio region continues to be robust, with many new projects in the works. Here's a look at some of the most notable ones:
1. The Pearl: This mixed-use development on the city's north side adds several new residential, retail, and office components, including a 26-story apartment tower.
2. Alamo Ranch: This large master-planned community on the far northwest side is continuing to add new neighborhoods and amenities, including a recently opened retail center.
3. La Cantera: This upscale shopping destination is adding new stores, restaurants, and a luxury hotel.
4. The Rim: This famous shopping and dining destination in northwest San Antonio is adding more retail and restaurant options and a new movie theater.
5. Downtown: Construction is underway on several high-rise residential towers, hotels, and office buildings, as well as the new Hemisfair Park.
Luxury Homes and Properties
Check out our listings and blog for the latest updates on luxury homes and properties in the area!
Real estate news in San Antonio -Condos and Townhomes
San Antonio's housing market continues to be one of the strongest in the country.
In May, the city's home sales increased by nearly 12 percent compared to last year's last month. The median price for a home also rose by almost 8 percent to $247,000.
The inventory of homes for sale in San Antonio is still tight, with only about three months' worth of homes available on the market. That's good news for sellers, but it makes it challenging for buyers to find a home.
One type of home that is often in high demand but has limited availability is a condo or townhome. These homes can be desirable to first-time buyers or buyers looking for a low-maintenance property.
If you're thinking about buying a condo or townhome in San Antonio, here are a few things you should know:
Several condos and townhomes are available in San Antonio, from luxury high-rises to more affordable options.


The average price of a condo or townhome in San Antonio is around

$250,000

. Still, prices range from under $100,000 to over $1 million.

Condos and townhomes often have monthly homeowner's association (HOA) fees that cover standard area maintenance and sometimes other amenities like a gym or pool. Be sure to factor HOA fees into your budget when considering whether you can afford a particular property.


Getting financing for a condo or townhome purchase can sometimes be challenging because lenders view these properties as riskier than single-family homes. However, several options are available for borrowers willing to put down a larger down payment or who have good credit scores.
If you're interested in buying a condo or townhome in San Antonio, Call Carmen, who can help you navigate the market and find the right property for your needs and budget.
SingleReal estate news in San Antonio
Family Homes
In the San Antonio area, the real estate market is currently favoring sellers. According to the San Antonio Board of Realtors, the number of active listings is down 12.5% from last year. This shortage of homes on the market is driving up prices and competition among buyers.
Now may be a good time if you are thinking of selling your home shortly. Homes are selling quickly, and you could stand to make a good profit on your sale. If you are not in a hurry to sell, you may want to wait for the market to cool off before putting your home on the market.
More news tomorrow in later posts.
And with that, a note on my services.
I prefer to keep my client load to five home buyers/sellers per month, I am actively engaged with two clients already past the initial phase of interest and market research. During this step, we actively visit houses to find the right fit. This takes much time in a large, spread-out city like San Antonio, with many suburbs. Attempting to have a high client load removes the level and quality of service I can deliver. For the potential and new clients just entering the market, I can easily support them with email, phone calls, and texts throughout the day to prepare for the home assessment phase, wherever that property may be. I believe in applying the maximum attention to my clients to ensure that they are happy with the entirety of the transaction once we have closed and my client has a new home.
If you value personal, good client service in an era where good customer service is a premium – Email Me.